Shopping Cart
Your Cart is Empty
There was an error with PayPal
Click here to try again
Thank you for your business!
You should be receiving an order confirmation from Paypal shortly.
Exit Shopping Cart
Finally, after two weeks of shearing (and more than a little bit of waiting for the rain storms to subside) we are pleased to say that everyone is now tastefully naked and ready for summer (by everyone, we do mean the alpacas!).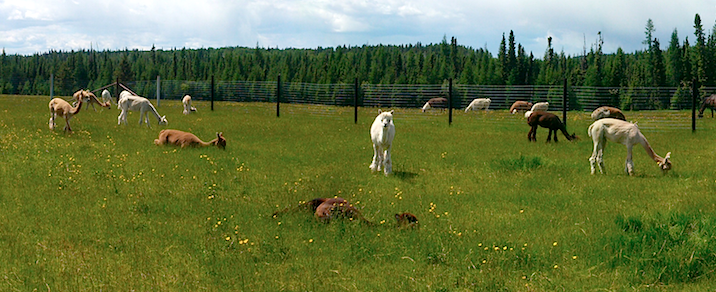 Now that shearing is completed, the next hurdles we face are both breeding and birthing season. We're expecting two babies this season-- due any day now. Roxcene was bred to Bocelli last year, and she is coming up due on the 3rd of July. She is uncomfortably large these days, with knobby knees and what we are pretty sure is a nose, sticking out her sides and now pressing up under her tail. The other girl we are waiting on is Samantha, who was bred to Nero. She isn't due until the beginning of August. 




In the interest of ensuring the girls and future babies get to make the most out of the summer growing season, we've chosen to breed a little earlier this year, aiming for late May/early June cria for next year. Bocelli has made his first set of rounds, covering Legacy, as well as Aurora and Zoya. We have a few more breedings to do this summer, but for the most part, we are just wringing our hands anxiously awaiting the arrival of this years cria. 

Categories: Birth, Breeding, Stories

0

/